Here is another pic of my cuties that I took yesterday at nana's. Couldn't help myself. Hope you're not getting bored looking at my kids. Too bad if you are really!ROFL.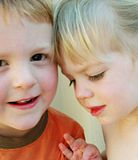 Click on image for larger view
I should have some scrapping stuff to share soon. I am hoping to get some done while the kids are napping today. Fingers crossed.